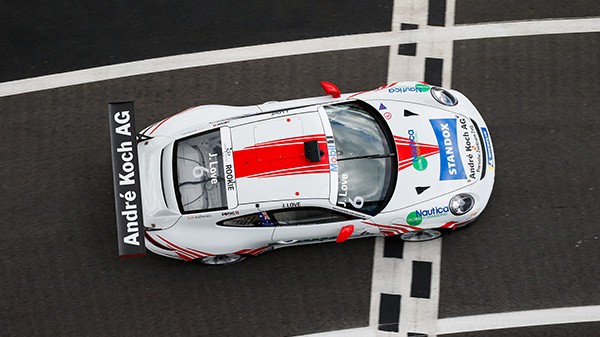 Tough duels in Silverstone
02 Aug 2020
|
News
|
Powerful start, but not with the desired outcome: FACH AUTO TECH had hoped for its first Porsche Mobil 1 Supercup podium of the season at the Silverstone Circuit. However, strong Free Practice and Qualifying results only produced a race fifth for Jaap van Lagen. Jordan Love fought his way through the field to finish twelfth.
"The result is rather disappointing", said Team Principal Alex Fach, commenting on the UK race. "We've never been so close to this season's podium as we were today. Not being able to convert this initial situation into a top 3 success was highly frustrating, but we can't bury our heads in the sand. We've another chance on the same circuit in a week's time."
At the beginning of the weekend, it looked promising for the Sattel-based team. After a third in Free Practice and a Qualifying fourth, van Lagen was obviously staking a claim for the podium, but the Dutchman had to assert himself in the race's fierce opening duels and couldn't use them to move further forward.
"I was definitely expecting more. It was tough work amongst the frontrunners right from the word go and I couldn't gain a position. However, the fact that Pereira – who was so strong in previous races – finished behind me, shows we're on the right path", the 43-year-old reported after the season's fourth round.
Teammate Love got off to a good start and gained three places in the very first lap. The young Australian Porsche driver finally finished twelfth and secured fifth place in the Rookie category.
The next Porsche Mobil 1 Supercup race is scheduled just a week later on the 9 August. Venue once again, is the Silverstone Circuit in Towcester.