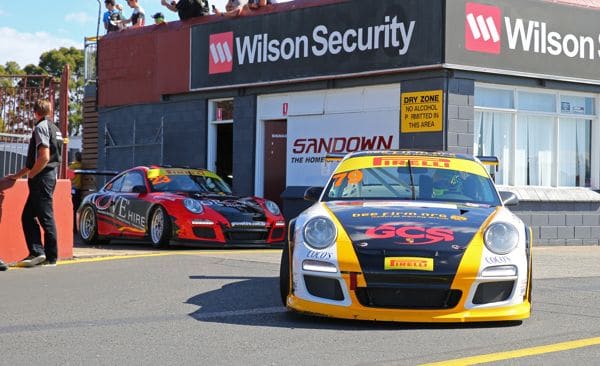 Sandown Raceway – Porsche GT3 Cup Challenge
24 Apr 2017
|
News
|
Round 1 of Porsche GT3 Cup challenge complete. After qualifying on the front row to not making it to turn 1 yesterday in race 1. The boys at sonic motorsport worked hard to get the car fixed for today. With the wet conditions all day I managed to turn a bad weekend into a good one.
In race 2 I started out of 14th and managed to come home with the win.
Race 3 I started pole and managed to convert that into another win. With a DNF and 2 firsts I was able to come away with second for the round.
Would just like to thank everyone at Sonic Motorsport also all my sponsors, Quintis, GCS and Bee Firm NRG for all their support. Bring on round 2 at Phillip island.