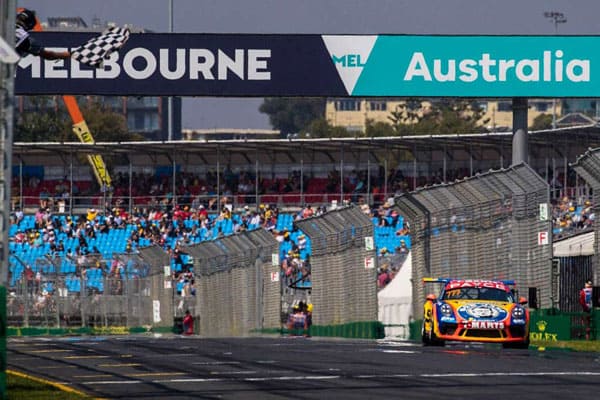 Love wins Michelin Super Round, Formula E trip
19 Mar 2019
|
News
|
Leading Michelin Junior Jordan Love will embark on a unique trip to Germany this May as part of his prize of winning the Michelin Super Round last weekend in Albert Park.
The Michelin Super Round concept awarded the leading Michelin Junior driver from the Albert Park round with a trip to the FIA Formula E event in Germany for the Berlin E-Prix.
The all-electric open wheeler series sports a control Michelin tyre and is also the platform for Porsche's future top-level motor racing programme for the 2019-2020 season.
Love was the dominant Michelin Junior for the Melbourne round, placing third and second in the opening two races before winning race three and race four. Love dominant race four performance saw him take an impressive 8.0744secs victory over his Sonic teammate and eventual round winner Dale Wood, a margin just shy of the record winning margin at the Albert Park circuit of 9.6411secs for Craig Baird's victory over second-placed Daniel Gaunt during race two of the 2011 season opener.
"Albert Park didn't begin the way we wanted it to. After not putting a lap together in qualifying we ended up in sixth. I was then pretty happy to come away with third in the first race and then even happier to keep the forward momentum going and end the weekend with two race wins," said Love. Soon after the coming Phillip Island round of the Porsche PAYCE Carrera Cup Australia, Love will travel to Germany for the Formula E experience, a trip he looks forward to.
"With Albert Park being the Michelin Super Round, being the top Michelin Junior for the event was also a massive bonus with the prize of attending the Berlin E-Prix. To be able to come out on top at the end of the weekend is extremely exciting and I'm incredibly thankful to Michelin Australia and Porsche Cars Australia for this opportunity," added Love, who sits 54 points ahead of Cameron Hill in the Michelin Junior standings.
"I'm a little happier where we are now than where I was going into Albert Park for round two. Of course there is still a few areas that need to be improved on from my side, so I'm very much looking forward to the next few rounds of the Carrera Cup championship."
The next round of the Porsche PAYCE Carrera Cup Australia season will be held at Phillip Island on April 12-14, while the FIA Formula E Berlin E-Prix will be held on May 25.