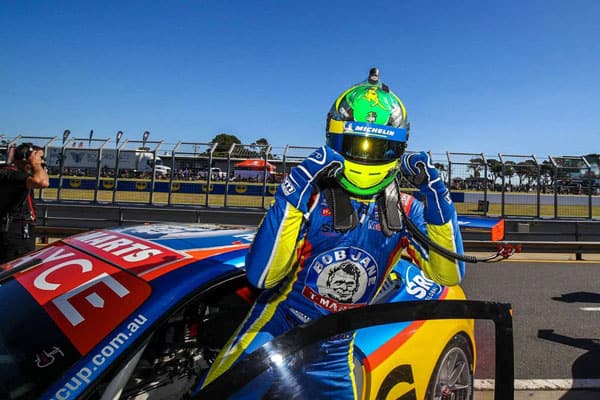 Love and Lago take race three honours at Albert Park
16 Mar 2019
|
News
|
Michelin Junior Jordan Love has continued his impressive charge up the Porsche PAYCE Carrera Cup Australia order with race three victory at Albert Park, while Roger Lago capitalised on a rival's misfortune to take his first TAG Heuer Pro-Am win of the season.
Starting second, Love beat race one and race two winner Dale Wood to the opening corner and maintained his position at the front to the chequered flag.
In an impressive move up the order, over the past six races Love has placed sixth, fifth, fourth, third, second and first. The win also places Love in a strong position to claim the Michelin Super Round, for which the leading Michelin Junior for the round will win a trip to Germany for the FIA Formula E Berlin E-Prix.
"It doesn't get much better than that. Obviously we were strong in qualifying so to come back and get third and second and then keep moving forward and get the win is awesome," said Love. "Going into the race I knew that Woody is tough to pass and you know obviously being your teammate you don't want to push too hard together, so the focus then was the start and we managed to get a good one and lead into turn one. After that I just concentrated and tried not make too many mistakes." Love now holds a 31-point lead in the Michelin Junior round standings for the Michelin Super Round from Cameron Hill.
"Of course the Michelin Super Round is on my mind. It's a pretty cool prize to be able to head over and watch the Formula E race. However it's a long year ahead and you've got to think about the championship. It's good to be on the top of that so far and, with one race to go, anything can change." Despite race long pressure on Love, Wood was unable to get by his teammate and ultimately finished second, while Warren Luff placed third despite applying continuous pressure to the top-two teammates. David Wall finished fourth from Michelin Junior trio Cameron Hill, Cooper Murray and Thomas Maxwell.
While Liam Talbot was the best of the TAG Heuer Pro-Am across the opening two races, it was Roger Lago who was the best-placed Pro-Am racer from race three.
Talbot started the race in the lead but a tyre puncture forced the series newcomer to pit lane. Lago then capitalised to claim his first class race win since race two at last season's The Bend Motorsport Park event during the sixth round of the championship.
"I've had a few tough races throughout the season so far so it's great to have one go our way," said Lago. "I'm looking forward to tomorrow's race and finish off the round on a high."
Second in class was Tim Miles' season best results from Stephen Grove, Anthony Gilbertson and Adrian Flack in fifth, while Sam Shahin sustained steering damage on the opening lap and slowly dropped down the order to eventually finish sixth in class by the finish.
Porsche PAYCE Carrera Cup Australia has one race remaining for the Formula 1 Australian Grand Prix, held at 12:55pm on Sunday, which can be viewed live on TEN, Fox Sports 506 and streaming service Kayo.