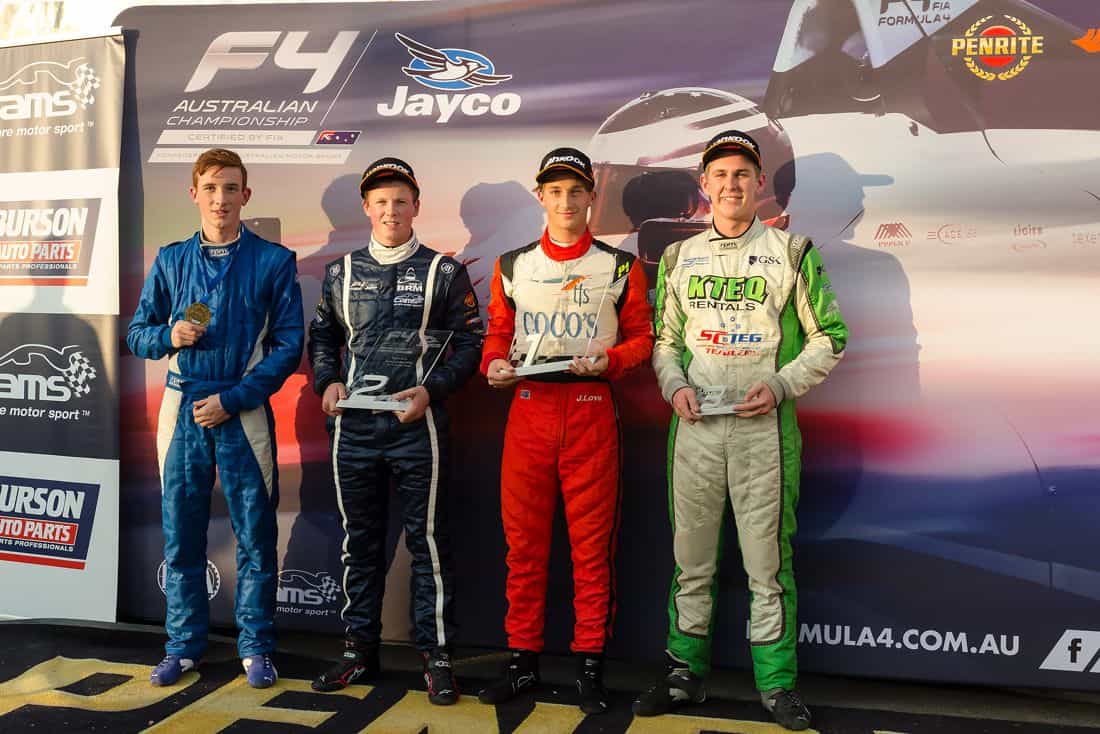 Jordan love wins race three and round
18 Apr 2016
|
News
|
Jordan Love has won his first round of the 2016 CAMS Jayco Australian Formula 4 Championship, after claiming his second win at Phillip Island in today's final race.
"Really good race," Love said.
"Started off second, managed to get the launch on Nick but he managed to beat me into Turn One. Good job to him.