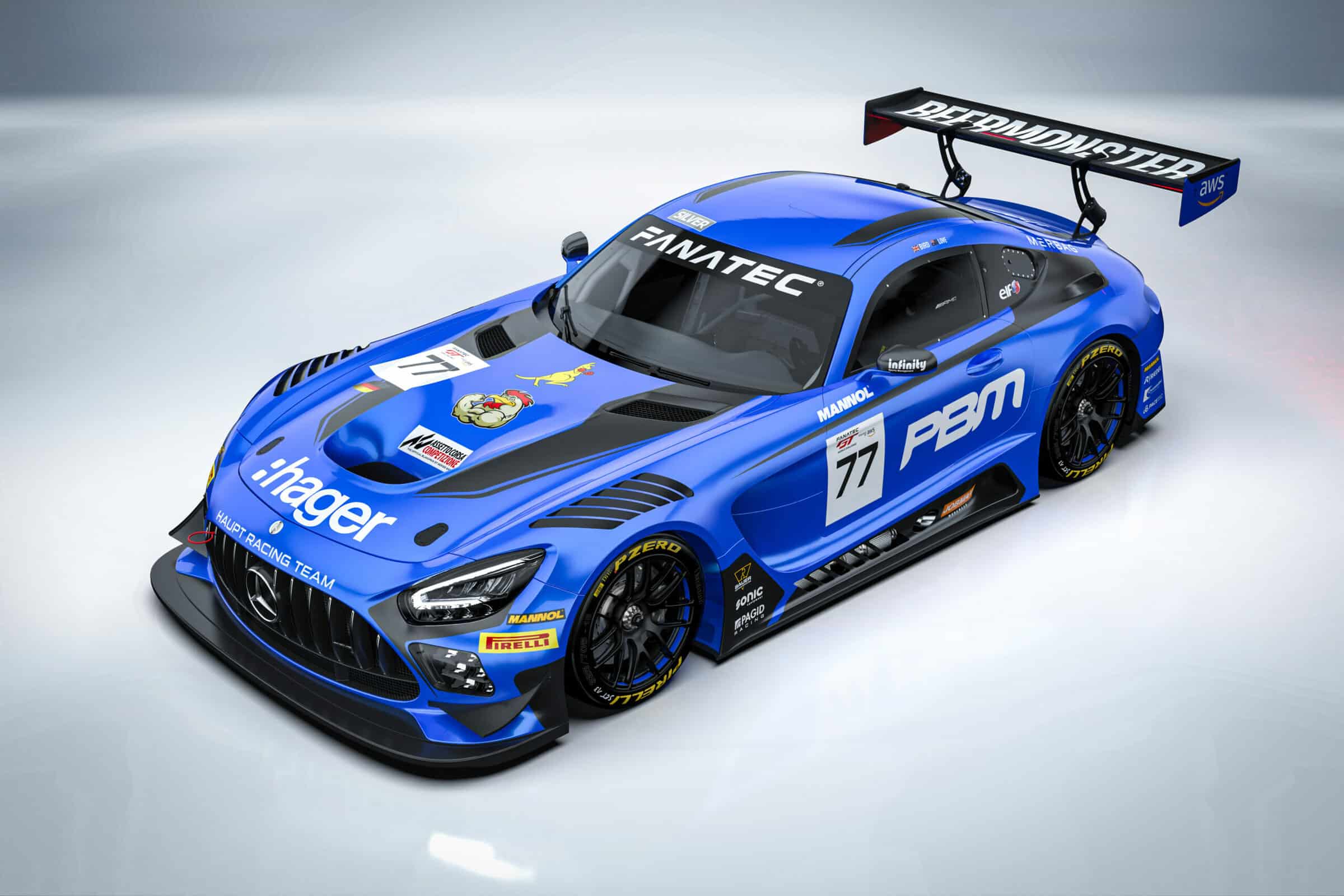 Jordan Love to race in Fanatec GT World Challenge Europe Sprint Cup
11 Apr 2023
|
News
|
JORDAN LOVE TO RACE IN FANATEC GT WORLD CHALLENGE EUROPE SPRINT CUP
Jordan Love will be competing in the upcoming Fanatec GT World Challenge Europe Powered by AWS, driving the #77 Mercedes-AMG GT3 for Haupt Racing Team.
Following on from the recent news that Jordan has joined Mercedes AMG Motorsport as a Junior Driver, it has now been confirmed that he will be driving the Mercedes-AMG GT3 #77 for Haupt Racing Team.
Jordan will be racing alongside teammate Frank Bird (GBR), and the pair will contest the entire Sprint Cup season in the Silver Cup classification.
Commenting on the announcement, Jordan said: "This is my first time competing in Sprint Cup, which is an unfamiliar format for me as I've only ever raced in Endurance Cup. But I'm looking forward to the shorter race format. With Frank I have a good partner and in combination with HRT we are well set up for the Silver Cup. Frank and I already successfully competed in a few races last year. My personal goal is to compete for podium positions in our class and take home a trophy as often as possible."
The duo will form a familiar partnership, having both already competed for Haupt Racing Team last season. They will be looking to battle it out for championship points when the Fanatec GT World Challenge Europe Sprint Cup begins at Brands Hatch on the weekend of May 13-14th.