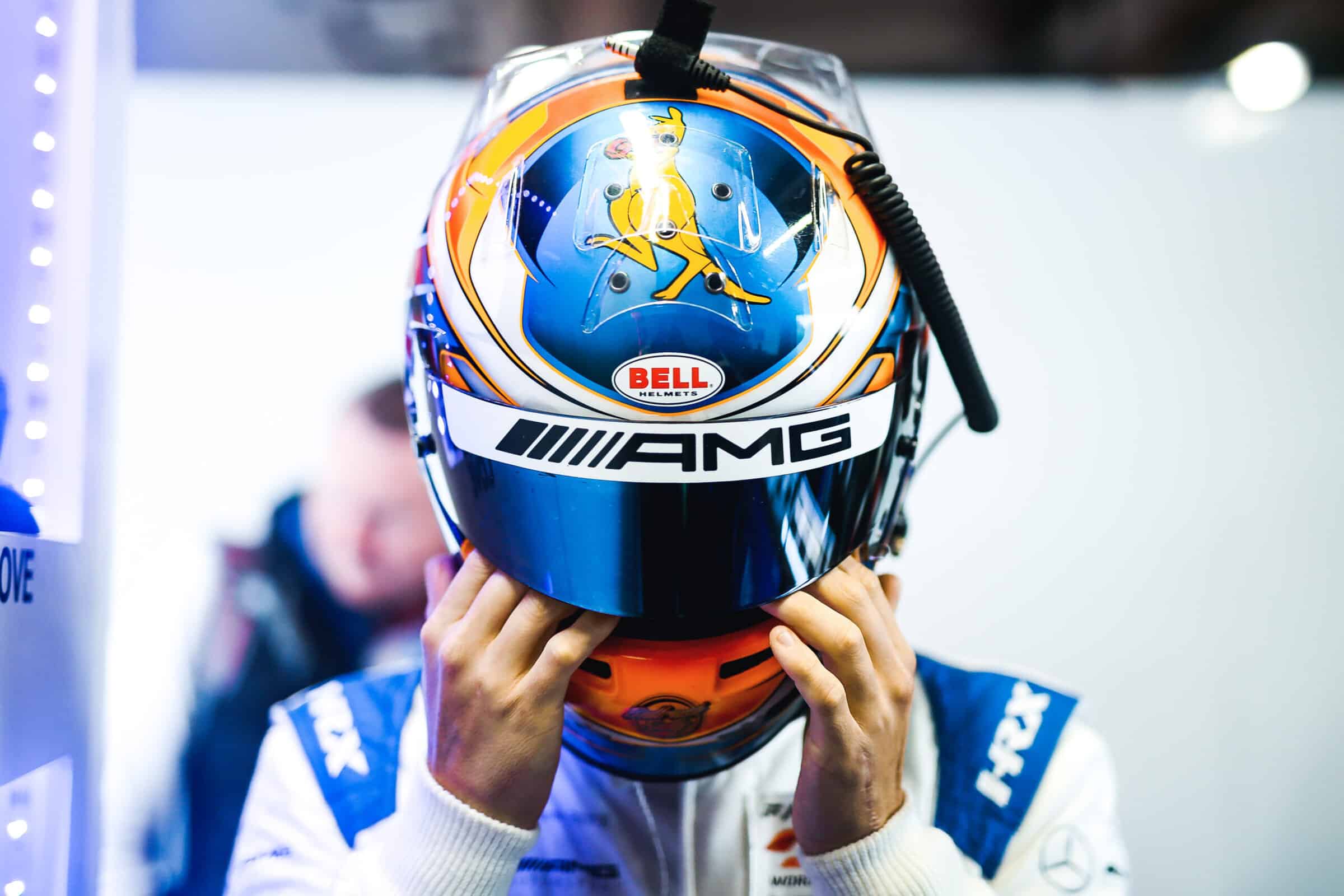 Jordan Love set to begin GT World Challenge Sprint Cup campaign
11 May 2023
|
News
|
This weekend will see Mercedes-AMG Junior Driver Jordan Love back racing on European soil as he begins his Fanatec GT World Challenge Europe Sprint Cup – Powered by AWS campaign at Brands Hatch.
Jordan will be driving the #77 Mercedes-AMG GT3 for Haupt Racing Team, alongside British teammate Frank Bird in the Silver Cup classification.
The opening round will see Jordan take on the iconic 2.433mile Brands Hatch GP Circuit for the very first time, tackling the infamous plunging right hand Paddock Hill bend before navigating around the 180 degree Druids corner. There is little margin for error for the drivers who will face the circuit's unique combination of dips, cambers, fearsome corners and hills which make it one of the world's most renowned racing venues.
Speaking of his excitement ahead of the opening weekend, Jordan said:
"I think the Fanatec GT World Challenge Europe Sprint Cup is going to be really exciting. The shorter sprint distances tend to make for exciting events, when you partner that with the Brands Hatch circuit it should be a thrilling race. I'm very much looking forward to racing here for the first time. Myself and the Haupt Racing Team have worked really hard and we're hoping to get off to a good start this weekend."
The action begins early on Saturday, with the first of two free practice sessions starting at 09:00am (BST). This is followed by a one hour pre-qualifying session at 12:45, before qualifying itself which is scheduled to begin at 15:55.
The first of the two 60 minute races will begin at 11:05, with the second race taking place on Sunday afternoon at 16:10.
WEEKEND SCHEDULE
SATURDAY 13 MAY
Free practice: 09:00 – 10:00 (16:00 – 17:00 AWST)
Pre-qualifying: 12:45 – 13:45 (19:45 – 20:45 AWST)
Qualifying: 15:55 – 16:45 (22:55 – 23:45 AWST)
SUNDAY 14 MAY
Race 1: 11:05 – 12:05 (18:05 – 19:05 AWST)
Race 2: 16:10 – 17:10 (23:10 – 00:10 AWST)
Live coverage and timings available on the GT World Challenge website.