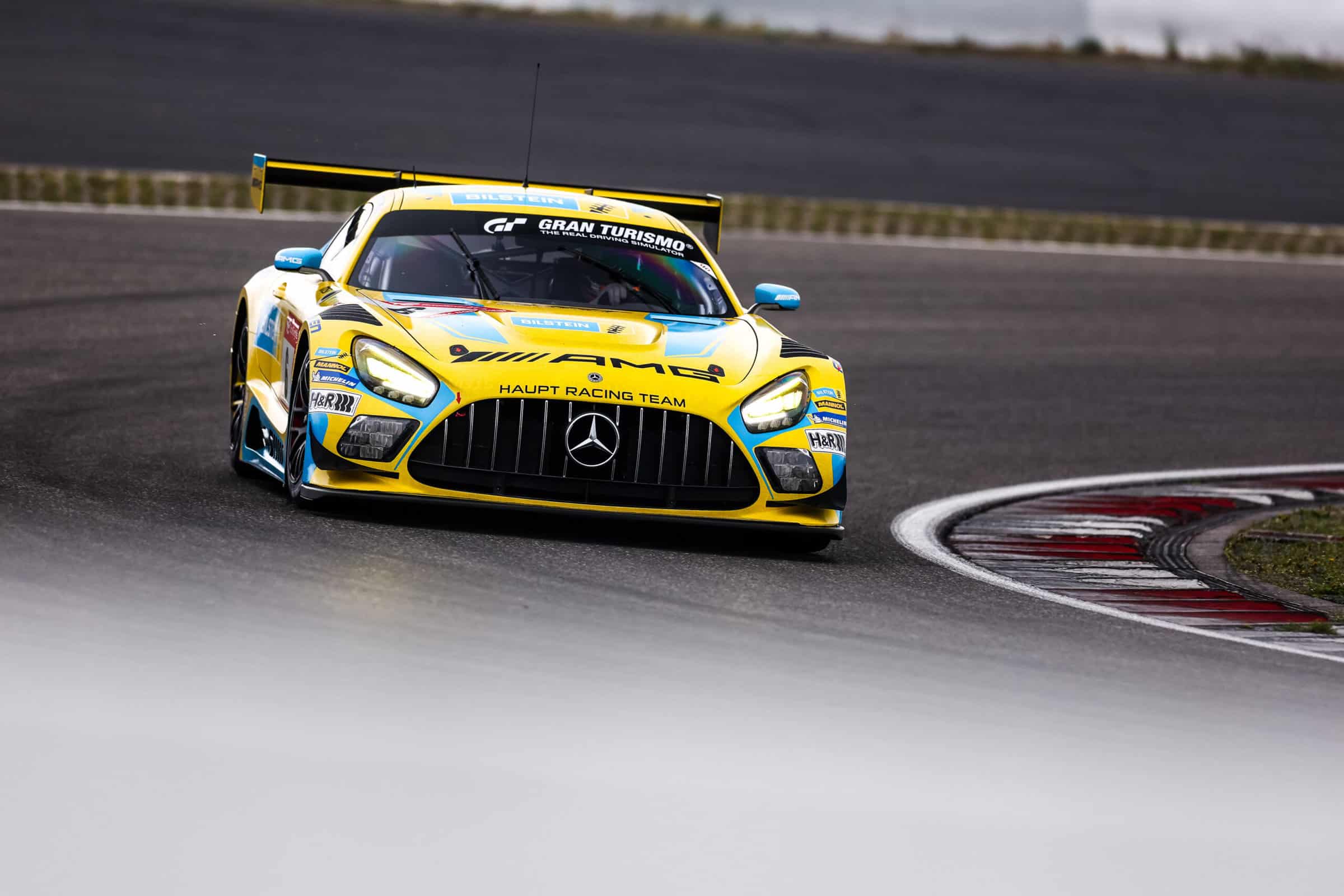 Jordan Love set for iconic 24h Nürburgring
18 May 2023
|
News
|
The wait is over for Jordan Love as this weekend will see him contest the 51st edition of the ADAC TotalEnergies 24h Nürburgring for Mercedes-AMG Team Bilstein.
Jordan will be behind the wheel of the Haupt Racing Team run #6 Mercedes-AMG GT3 in the SP9 class, and will be teaming up with Arjun Maini and team owner Hubert Haupt.
This weekend is the first time competing in the prestigious 24-hour race event at the Nürburgring for Jordan. The iconic 25.378-kilometre circuit runs through the Eifel mountains, with long straights and elevation changes of more than 300 metres, as well as continuously evolving and unpredictable conditions throughout the circuit, the drivers' physical and mental toughness will be pushed to the limit.
One thing that makes the 24h of Nürburgring such a special event is the variation of cars and drivers on track simultaneously – from touring cars to GT3 cars, and amateurs racers to professionals. The showpiece event will feature 136 entries and 20 different classes. With Jordan being in the top SP9 class, a key part of the race will be the ability to navigate through the traffic efficiently.
Coverage of the weekend's action, as well as live timing can be found here.
"I am very excited and looking forward to my first 24 hours at the Nürburgring. It's always been a goal of mine to race this event and I'm ready for the challenges that it brings. It's brilliant to be part of such a special event, I always love driving the Nordschleife and we've had plenty of running here in the NLS series leading up – so we have plenty of data and experience to build off of. The team and I have prepared well for the race and can't wait to hit the track!"
– Jordan Love, Mercedes-AMG Team BILSTEIN #6