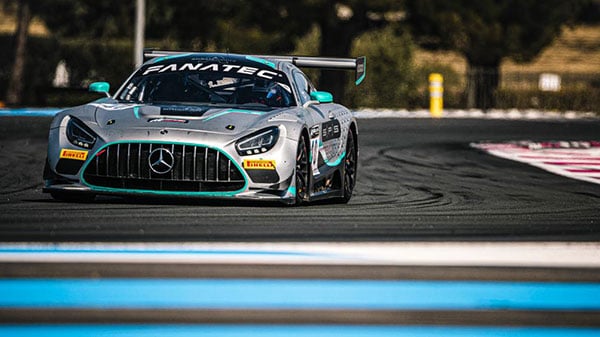 Jordan Love reflects on his successful rookie European GT3 season
04 Dec 2021
|
News
|
The 2021 season saw Jordan Love return to Europe to take on the biggest challenge in his career so far. A rookie season which included a switch to Mercedes-AMG, running with a new team, at several new iconic tracks, in arguably the most competitive GT3 series. However, the young Australian remained unphased at every stage, taking each event in his stride and fully focused to deliver impressive performances at each race.
The apparent lack of experience over the competition, and being on the backfoot with having to learn the tracks, was certainly not evident each time he climbed into the #40 SPS Automotive Performance Mercedes-AMG. A standout performance on championship debut in Italy saw Jordan dropped in at the deep end as his first race laps ran in tricky, wet conditions at the infamous Autodromo di Monza. Despite a lack of prior track running, and no previous experience in wet conditions, Jordan delivered a faultless drive, helping the team secure a solid top-10 result and this was a springboard for a strong, consistent season.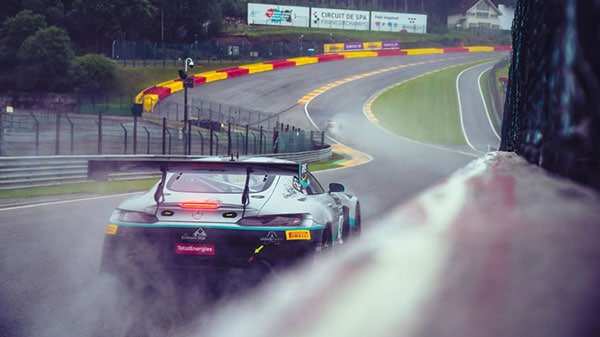 The season headline event, the TotalEnergies 24 Hours of Spa, saw the Perth-born driver with another impressive performance, again in difficult conditions. Making his 24-hour race debut, Jordan did least benefit from having some prior racing knowledge at the famous Spa-Francorchamps circuit, and this experience helped him on the way to scoring his best result of the season as he finished 5th in class, just outside the overall top 20 against a truly world-class field of more than 60 entries.
Looking back on his debut GT3 season, Jordan explained: "2021 was a rollercoaster year, but it was great to be back racing and fighting against the best in the world. The GT World Challenge Europe Endurance Cup was the biggest challenge I've had, but I loved every minute of it, and it has pushed me further than ever before. It has certainly been tough to get the best out of myself and the car, with limited testing and a relatively limited calendar with five endurance races and a sprint weekend, but I have pushed myself hard to continue improving on my own performances. I have also worked closely with the teams at SPS and Mercedes-AMG, and am hugely grateful to be have been part of these families for this step in my career."
Jordan's performances on track, and the overall approach to his racing, did not go unnoticed in the paddock. After impressing at the opening events of the season, Jordan was asked by the team to join a one-off Sprint Cup entry at Misano. He was also noticed by the team at Mercedes-AMG Motorsport as an exciting talent to watch.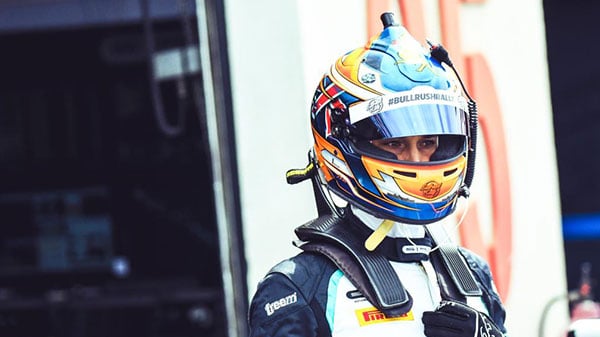 Jan Derenbach, Commercial and Business Development Manager, Mercedes-AMG Motorsport highlighted: "It was great to have Jordan join the Mercedes-AMG Motorsport family for his rookie season in GT3 competition, and he has really thrown himself into the deep end taking on the GT World Challenge Europe Endurance Cup. He has worked extremely well with the team at SPS Automotive Performance and thrived at every challenge. He has moved to a new team, in a new category, racing a new car, at several new circuits, and has had to adapt to a whole new approach to racing, but he has found his feet quickly and has really impressed during his rookie year.
"Jordan is a real asset to the team, and it has been great having him competing in a Mercedes-AMG. I look forward to seeing his continued progression, and I'm confident that next season will see him fighting for podiums."
Jordan is now working on confirming his plans for the new season, with a planned return to Europe and GT3 competition.
A determined Jordan summarised: "Full focus is now on my 2022 programme. I am excited to return to racing in Europe with a full season of racing under my belt, with one clear aim. I'm no longer the new kid on the block and, as we work to confirm plans on track for the new season, I am looking forward to gaining more experience and mileage in the car, more determined than ever to be back on the podium."