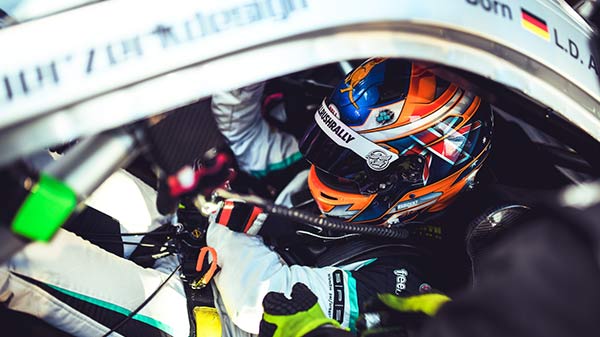 Playing with a home advantage heading to the Nürburgring
01 Sep 2021
|
News
|
Championship: Fanatec GT World Challenge Europe Powered by AWS Endurance Cup
Team information: SPS Automotive Performance, #40 Mercedes-AMG GT3
Track: Nürburgring, Germany
Track length: 5.137km, 16 corners
Jordan Loves returns to track action this weekend for the penultimate round of the Fanatec GT World Challenge powered by AWS Endurance Cup, and he is preparing to tick off another new circuit from the list as the championship arrives at the Nürburgring. The three-hour battle takes place on the Grand Prix circuit, adjacent to the infamous 'Nordschliefe', across the weekend 3-5 September.
The young ace continues the 2021 season with SPS Automotive Performance alongside his teammates Yannick Mettler and Miklas Born, with the trio looking to build on his positive last outing at the 24 Hours of Spa. The 22-year-old Australian has impressed during each outing in his debut season of the pan-European GT3 competition, getting ever-closer and now knocking on the door of an elusive podium finish.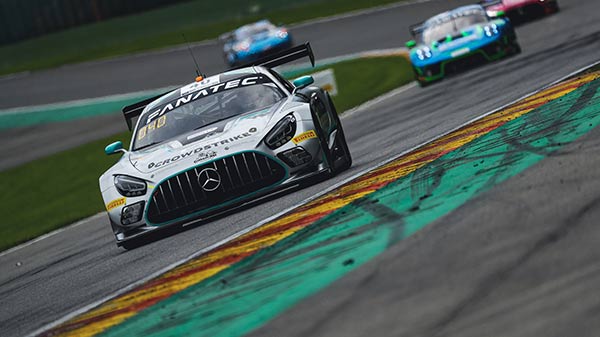 Residing in Germany since his move from Australia, Jordan sees the Nürburgring as his adopted home race, and he is also looking to make the advantage count for the Stuttgart-based team and for Mercedes-AMG Motorsport.
"Another new circuit this weekend, and I am really looking forward to this one. Our performances have been improving with each event, and I feel like we have been making real strides forward. Last time out at Spa was another big improvement which we will look to build on this weekend. Germany feels like my second home now, after moving here at the start of the year, and I will be pushing more than ever to secure the result for SPS Automotive Performance and Mercedes-AMG Motorsport in their own backyard."
Race action starts at the Nürburgring at 14.45 CEST (20.45 AWST) on Sunday 5 September.
Nurburgring, Fanatec GT World Challenge Powered by AWS – Provisional Schedule
Saturday, September 4th
08:30-10:00 CEST (14:30-16:00 AWST) : Free practice – live timing
12:55-14:25 CEST (18:55-20:25 AWST) : Pre-qualifying – live timing
Sunday, September 5th
08:30-09:30 CEST (14:30-15:30 AWST) : Qualifying – watch live
14:45-17:45 CEST (20:45-23:45 AWST) : Race – watch live