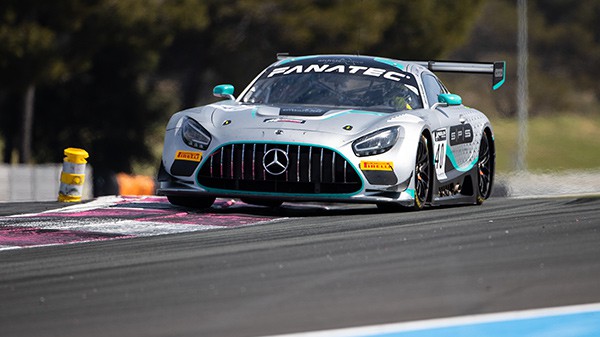 Jordan Love heads to the south of France for his first night race
27 May 2021
|
News
|
Championship: Fanatec GT World Challenge Europe Powered By AWS
Team information: SPS Automotive Performance, #40 Mercedes-AMG GT3
Track: Circuit Paul Ricard
Track length: 5,791km, 15 corners
Jordan Love resumes his Fanatec GT World Challenge Europe powered by AWS season this weekend as he heads to Circuit Paul Ricard in France for the second Endurance Cup event of the season. The 1,000km, 6-hour event takes place on Saturday evening and heads into darkness with the chequered flag set to fall at midnight.
This will be the first night race for the 22-year old Perth-born driver, and only his second in GT3 competition as he re-joins SPS Automotive Performance alongside teammates Yannick Mettler and Christian Born. The trio travel to the picturesque French circuit with a helpful insight into the track and its characteristics after it hosted the pre-season test session. They will be looking to build on the last event in Monza which saw the #40 Mercedes-AMG GT3 slice through the field to finish 8th in the highly-competitive Silver class.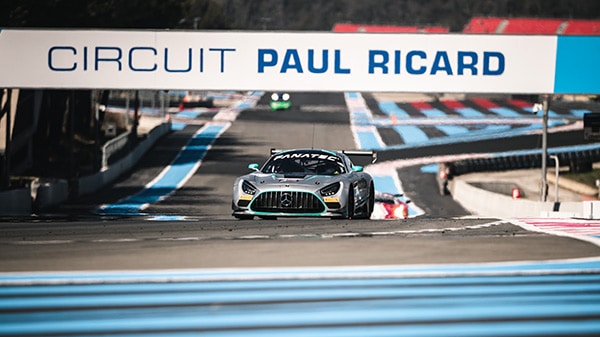 Looking ahead to the weekend, Jordan explained: "Monza was a great weekend, and it was great to be back in a car after such a long period without any racing but there was a lot to learn with a new circuit, a new car, racing with a new team and then the added challenge of my first racing laps being in the wet. Saying that though, it was a very positive weekend with SPS Automotive Performance and Mercedes-AMG.
I am really looking forward to getting back in the car and out on track again at Paul Ricard. The pre-season test session was really helpful and allowed me to gain some really important information during those days, so I'm feeling confident we can push for a strong result. Racing into darkness will be a new challenge this weekend, but I am really looking forward to it and seeing what we can achieve."
Track action gets underway on Friday with Free Practice followed by the first experience of night running at Circuit Paul Ricard with Pre-qualifying. Sunday morning will see Jordan and his teammates back in the car for qualifying ahead of the 6-hour event which goes green at 18.00 CEST / 00.00 AWST.
Paul Ricard 1,000km – Provisional Schedule
Friday, May 28th
15:00-16:30 CEST (21:00-22:30 AWST) : Free Practice – live timing
20:40-22:10 CEST (02.40-04.10 AWST) : Pre-qualifying – live timing
Saturday, May 29th
10:45-11:45 CEST (16:45-17:45 AWST) : Qualifying – watch live
18:00-00:00 CEST (00:00-06:00 AWST) : 1,000km race – watch live