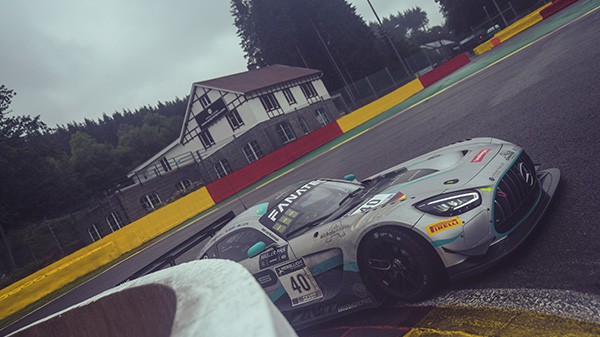 Heads to Belgium for the ultimate Spa weekend
26 Jul 2021
|
News
|
Championship: Fanatec GT World Challenge Europe Powered by AWS Endurance Cup
Team information: SPS Automotive Performance, #40 Mercedes-AMG GT3
Track: Spa-Francorchamps, Belgium
Track length: 7.004km, 21 corners
The Ardennes Forest is home to one of the most revered ribbons of tarmac on earth – Circuit de Spa-Francorchamps. The circuit is 7.004 kilometres of undulation, threading through the trees, and famous for its own microclimate. This weekend, 29 July-1 August, will see Jordan Love make a welcome return to the Belgian circuit as he continues his 2021 season at the wheel of the #40 SPS Automotive Performance Mercedes-AMG GT3 for the TotalEnergies Spa 24 Hours, round 3 of the Fanatec GT World Challenge Europe Endurance Cup.
The twice-around-the-clock endurance battle sees Jordan reunited with his Endurance Cup teammates Yannick Mettler and Miklas Born, and Jordan's Misano teammate, Lance David-Arnold completes the line-up. The quartet will be battling for honours as part of a record 17-entries in the Silver class, which forms part of the bumper 60-car grid.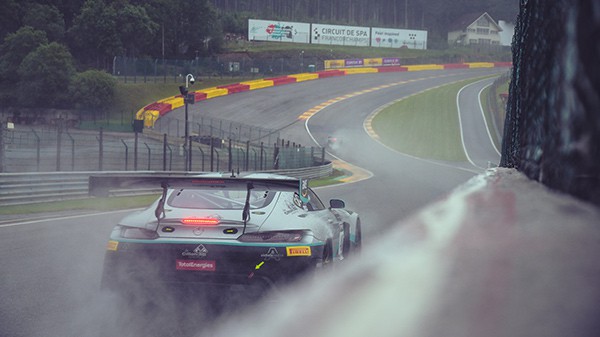 Jordan returns to Spa-Francorchamps for a second time, having competed there during last season's Porsche Mobil 1 Supercup campaign. Despite having shown impressive qualifying and race pace at each race of the 2021 season so far, the young Australian has had a string of frustrating and difficult results, so is looking to bounce back with a strong result. "The Spa 24 Hours is the one we have been working towards, and it is going to be a real highlight of my racing career to be involved in it. I am really keen to get a result at Spa, not only for me but for SPS Automotive Performance and Mercedes-AMG. It is the biggest race of the GT3 calendar, and the season hasn't delivered the results we have been pushing for, but I know what we can do as a group, so that just makes me more determined.
"The recent test days were a great opportunity to gain some important mileage and to get to grips with the Mercedes-AMG around the track, which is unlike anywhere else. We made some big gains during those sessions, and it took a few laps to build up the confidence to really push, but I will be hitting the ground at full pace when we get back there. I have never been more focused heading into a race weekend, and I cannot wait to be back out on track. And it's not just any track. It is Spa-Francorchamps.
Lights will go green for the 73rd edition of the TotalEnergies Spa 24 Hours at 16.30 CEST (22.30 AWST) on Saturday 31 July.
TotalEnergies Spa 24 Hours, Fanatec GT World Challenge Powered by AWS – Provisional Schedule
Thursday, July 29th
10:50-12:20 CEST (16:50-18:20 AWST) : Free practice – live timing
15:45-16:45 CEST (21:45-22:45 AWST) : Pre-qualifying – live timing
20:50-22:11 CEST (02:50-04:11 AWST) : Qualifying – watch live
22:30-00:00 CEST (04:30-06:00 AWST) : Night practice – watch live
Friday, July 30th
19:10-19:40 CEST (01:10-01:40 AWST) : Warm up – live timing
19:50-20:20 CEST (01:50-02:20 AWST) : Super pole – watch live
Saturday, July 31
16:30 CEST (22.30 AWST) : Race start – watch live
Saturday, August 1st
16:30 CEST (22.30 AWST) : Race end