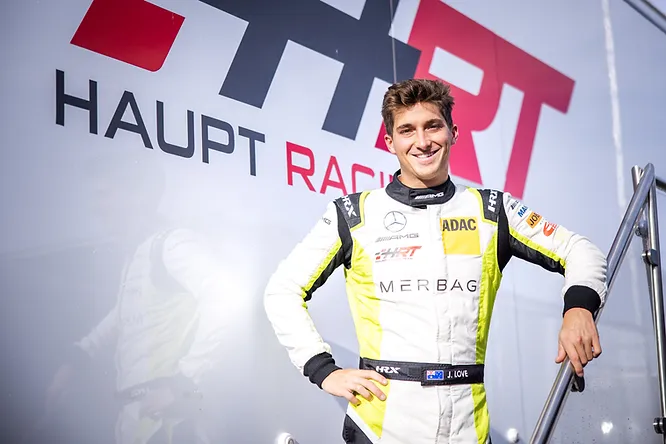 Jordan Love and HRT Secure 11th Place Finish In Opening Round of NLS
20 Mar 2023
|
News
|
JORDAN LOVE AND HRT SECURE 11TH PLACE FINISH IN OPENING ROUND OF NLS
This weekend saw a return to the track for Jordan Love with Haupt Racing Team (HRT) for the opening round of the Nürburgring Endurance Series (NLS), achieving an 11th place finish in the Mercedes-AMG GT3 #6 alongside teammates Hubert Haupt and Arjun Maini.
After qualifying in 12th position, Jordan and his teammates took turns behind the wheel of green-white-black Mercedes-AMG of mobility partner Merbag, showing consistent pace to guide the car to an 11th place finish overall.
Following the completion of the The 68th ADAC Westfalenfahrt, which was Jordan's third outing in the NLS with the Haupt Racing Team, he will no doubt be looking to build upon this result as he and the team continue to work hard in preparation for the the 24h race at the Nürburgring (May 18-21).
---
"It's always exciting to be racing here on this famous circuit. The car felt good and I think we have an excellent platform to build on. It's exciting to be part of this team, we consistently push each other to get the best out of ourselves and the car. I feel like we've learned a lot over the course of this weekend and hopefully we can continue to improve as we look ahead to the 24h race in May"