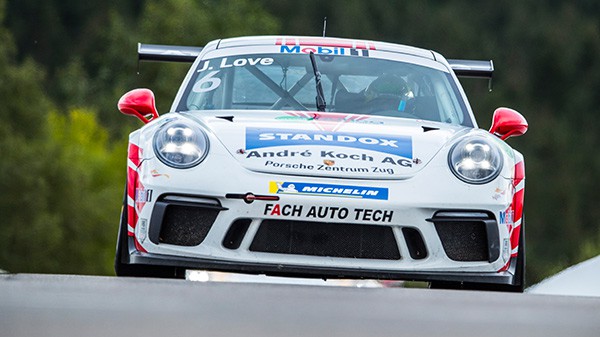 Finale in Monza
03 Sep 2020
|
News
|
Just two months after the start of the 2020 Porsche Mobil 1 Supercup season, the finale in Italy is already on the doormat. FACH AUTO TECH is set to tackle the eighth and final race of the year in the Monza royal park on 6 September.
"We've had eight very intensive weeks", says Team Principal Alex Fach, commenting on the unusual season. "We've never participated in so many races in such a short time. That's definitely been a unique challenge. So now we want to finish the last racing weekend with a top result."
The season's finale in Monza promises lots of excitement. The traditional circuit close to Milan is a high speed track and its long straights and chicanes put heavy demands on drivers and cars.
In the past, FACH AUTO TECH has already proved they are more than able to confront the challenges. In 2016, 2017 and 2018, the Sattel-based team clinched pole position in the "Temple of Speed". Jaap van Lagen also has a lot of experience on the Italian circuit. For Jordan Love, however, it will be a premiere. After good performances in Spa the rookie wants to end the season with a top result.
The duo receives support from a young local hero: Diego Bertonelli. The 22-year-old can count on a vast of Porsche know-how. In the last two years he has competed in the Porsche Carrera Cup Italia. In 2018, the driver from Massa was crowned Rookie Champion. A year later he finished second in the overall standings.
Green light for the race is as usual on Sunday at 12:25. Eurosport 1 and SPORT1 are covering the race live on Free-TV. A live stream is also available.