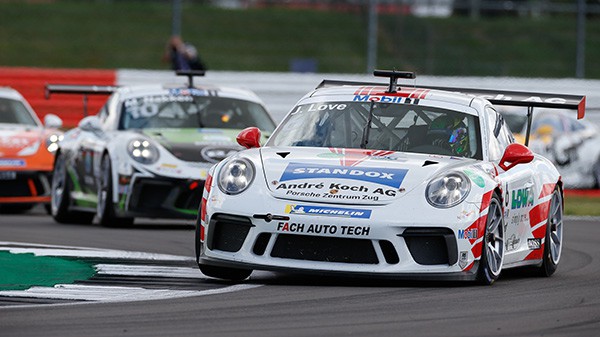 Double racing action ahead for FACH AUTO TECH
06 Aug 2020
|
News
|
FACH AUTO TECH is heading for the Porsche Mobil 1 Supercup's second round on the Silverstone Circuit on 9 August. The Sattel-based team had been on the British track a week ago, but a fifth place meant narrowly missing the podium. Now, it's time for a successful step onto the rostrum.
"We start each race aiming for a top 3 result but haven't been able to realize that up till now", said Team Principal Alex Fach. "We've a second chance coming up at the Silverstone Circuit, so we must use it."
Jaap van Lagen's Free Practice and Qualifying during the first guest appearance had proved he can move fast in the "Home of British Motor Racing". And Jordan Love too has a score to settle with the circuit and is making every effort to improve the last race's result.
However, the squad from the canton of Schwyz is also competing in another weekend event outside the UK: The Porsche Sports Cup Suisse will race at Circuit Paul Ricard from 6 to 8 August. After a brilliant season opener, the team has its sights set on securing more victories and podium finishes in Le Castellet, France. The drivers participate in a sprint and an endurance race on Saturday, 8 August.
Green light for the Porsche Mobil 1 Supercup race is on Sunday, at 12:25 (CEST). Eurosport 1 and SPORT1 are broadcasting the season's fifth race live on Free-TV. A live stream is also available online.