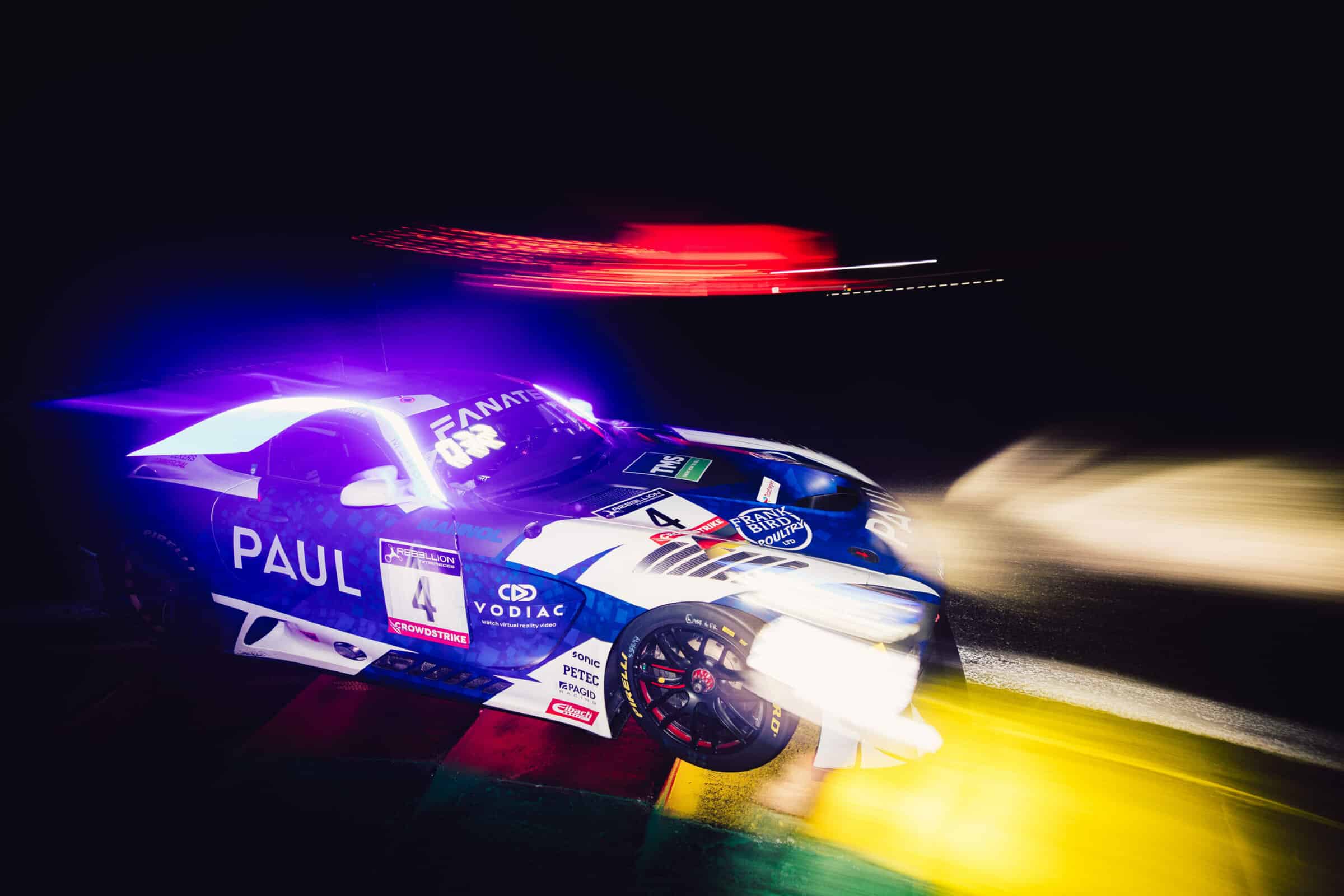 Cruel ending despite strong showing for Jordan Love at the Spa 24 Hours
01 Aug 2022
|
News
|
GT WORLD CHALLENGE EUROPE ENDURANCE CUP – 24 HOURS OF SPA FRANCORCHAMPS
The showpiece event of the GT World Challenge Europe Endurance Cup calendar,

Jordan

and his #4 Haupt Racing Team teammates lined the grid for one of the world's most famous endurance racing events – the 74th TotalEnergies 24 Hours of Spa
A bumper grid saw a total of 66 cars taking part including 19 Silver Cup entries
Leading into the weekend,

Jordan

led the #4 car into the practice sessions which were regularly interrupted due to stoppages
Jumping in for Q2, the Australian driver delivered a fantastic lap which was good enough for P16 overall and P2 in the Silver Cup class. Combined qualifying results saw the team start the famous race P25 on the grid and P6 in class
As with every 24-hour race, the event brought its trials and tribulations for the team but

Jordan

consistently impressed with his pace behind the wheel
At quarter race distance, the #4 car had scaled into the top twenty overall and P3 in class. Hours six to twelve saw

Jordan

and his teammates dominate their class, taking the race lead by a lap's margin at the halfway point
Running through the night strongly and without issue,

Jordan

and his #4 teammates also enjoyed a thirty-minute stint leading the entire race through the night period
Heading deep into the race distance, the #4 car continued to impress but with the last quarter of the race beckoning, their fortunes were about to turn
A small electrical failure forced the team into the pits, and with it, into a cruel early retirement
Despite the huge frustration,

Jordan

's individual performance was thoroughly impressive claiming the fifth fastest average lap time in class, completing 99 laps in the process and taking the wheel for 30% of the team's race distance
The championship now heads to Hockenheim for the fourth endurance event of the season, between the 2nd and 4th of September, where

Jordan

and his teammates will be looking to bounce back in style
---
"I can't hide the fact that this one hurts! Today is one of those days that make the good days so much sweeter. We were so strong throughout the race and everyone at the Haupt Racing Team had worked so hard to give us such a great race car. We were sitting just outside the top ten overall and comfortable leading our class by over a lap.
Unfortunately, half the challenge in a race as tough as this is finishing. To be taken out by a small electrical failure is devastating. Sometimes this sport bites, and today it bit quite hard. Thank you to my awesome teammates and the whole crew at HRT who did a flawless job. We'll come back fighting…"– Jordan Love
---
RACE RESULT & CHAMPIONSHIP STANDINGS
QUALIFYING: P6
RACE: NC
CHAMPIONSHIP: P5 (31pts)
Image courtesy of Haupt Racing Team/Mercedes-AMG Customer Racing.