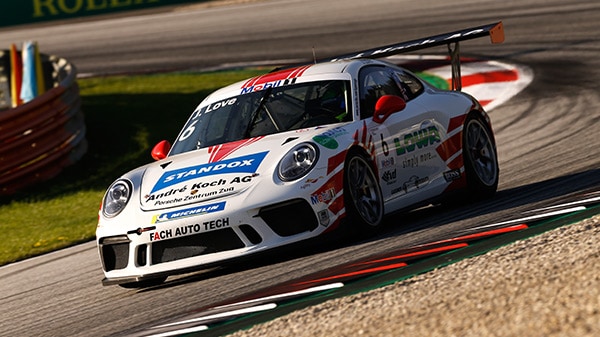 Challenging times for FACH AUTO TECH
12 Jul 2020
|
News
|
The second round of the Porsche Mobil 1 Supercup on the Red Bull Ring saw FACH AUTO TECH drivers Jaap van Lagen and Jordan Love missing out again on top 10 positions. However, Team Principal Alex Fach said he could recognize an upward trend.
"It was clear from the beginning, that it would be an extremely difficult start to the season", Fach explained and added: "In comparison to the first race a week ago, we've made some improvement. Even though results don't show this at first glance, we're on the right track."
Jordan Love delivered the proof with his twelfth in Free Practice, which was a considerable improvements to last weekend's start. The junior driver moved forward briefly during the race but fell back to 13th and finished two places behind teammate Jaap van Lagen (11th).
Due to the very tight schedule, the duo has no time for a breather and the third round of the Porsche Mobil 1 Supercup is already approaching on 17 to 19 July. After two race weekends in Austria, venue this time is the Hungaroring, north of Budapest.