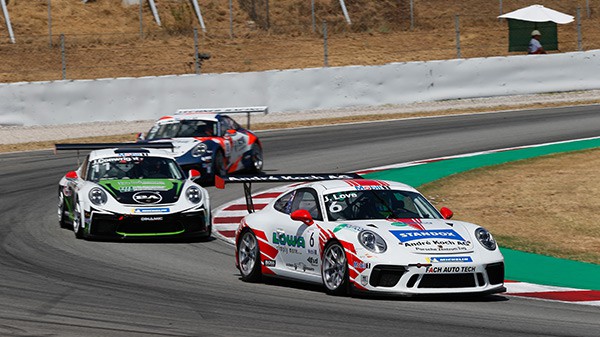 A week packed full of action
28 Aug 2020
|
News
|
The Porsche Mobil 1 Supercup season is nearing its conclusion, just two months after it began at the Red Bull Ring. Teams will travel to Spa in Belgium and Monza in Italy on consecutive weekends to wrap up the season.
"We are in full-on attack mode for the final two rounds" says Team Principal Alex Fach. "After all, we want to end the 2020 season on a high. In the previous races I think we have shown that we are quick enough. Unfortunately, we were never able to bring everything together and convert our potential into a podium finish."
A look at the team's past results at the legendary Spa-Francorchamps and Monza circuits shows that success here is by no means an insurmountable task. Alex Fach and his team have multiple race wins to their name at both tracks.
Eurosport 1 and SPORT1 will be broadcasting live from the circuit as usual. Fans can also follow the live stream, as well as the live timing service for all the sessions.
Spa schedule:
Friday, 28 August
17:55 to 18:40 Free Practice
Saturday, 29 August
13:45 to 14:15 Qualifying
Sunday, 30 August
12:25 Race (11 laps)